Tri State & Philadelphia Sculptors Collaborative Guild Exhibition
July 2 to August 6, 2021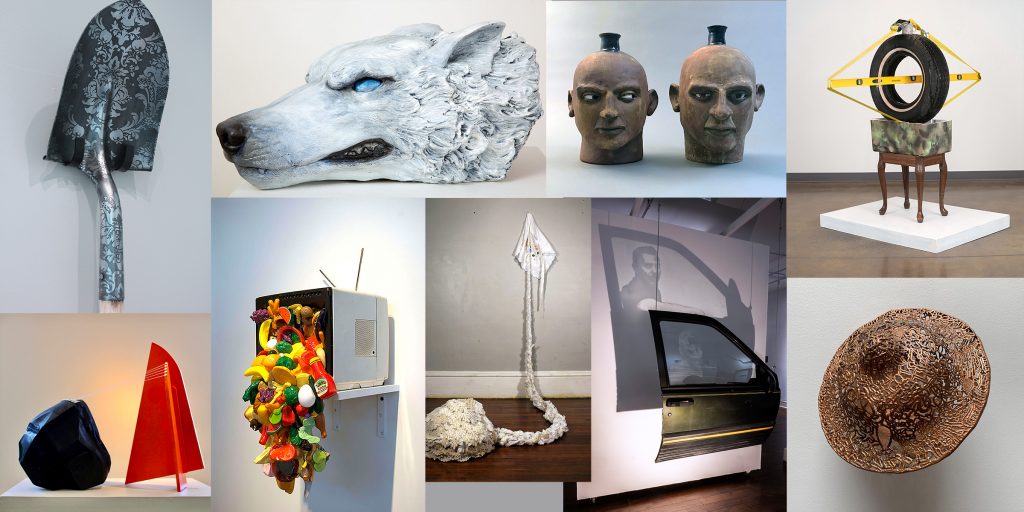 The Wilma W. Daniels Gallery is thrilled to announce that members of Philadelphia Sculptors and Tri State Sculptors are coming together to create a collaborative exhibition on the campus of Cape Fear Community College. The exhibition, entitled PSSST, will run from July 2, 2021 through August 6, 2021. In this exciting exhibition, sculptors from Philadelphia will join their colleagues from North Carolina, South Carolina, and Virginia in an exuberant display of challenging artworks revealing the talents of both groups – and the benefits of working together. A public opening reception will be held on Friday, July 2, 2021 from 6 p.m. to 9 p.m.; a second reception will be held as part of Wilmington's Fourth Friday Gallery Nights, on Friday, July 23, 2021, from 6 p.m. to 9 p.m.
Organizers Andi Steele, president of Tri State Sculptors, and Leslie Kaufman, president of Philadelphia Sculptors, planned the exhibition long before COVID, and both agree that now is a perfect time for this exhibition. As they describe it, the show not only allows artists to share their work and viewpoints, but also provides an opportunity for the artists to physically connect and interact.
"This past year our society has been divided in many ways — socially, politically, and spatially. We need physical connection and interaction to be able to move forward," said Steele.
Tri State Sculptors artists: Adam Adcock, Carl Billingsley, Geoff Calabrese, Mary Carlisle, Travis Donovan, Frankie Flood, Rachel Johanningsmeier, Saila Milja-Smyly, Austin Sheppard, Brittany Sondberg, Andi Steele, Virginia Tyler, Paul Vernon, Elizabeth Walton, Michael Webster, and Steve Zawistowski.
More information about Tri State Sculptors can be found at https://tristatesculptors.org/
Philadelphia Sculptors artists: Patrick Cabry, Steve Donegan, Charlie Emlen, t.a. hahn, Cheryl Harper, Darla Jackson, Monica Kane, Leslie Kaufman, Carole Loeffler, Virginia Maksymowicz, Emilio Maldonado, Attila Mata, Constance McBride, Gina Michaels, Holly Smith, Simone Spicer, Nina Valdera, and Erin Wheary.
More information about Philadelphia Sculptors can be found at https://philasculptors.org/
---