2022 CFCC Student Art Show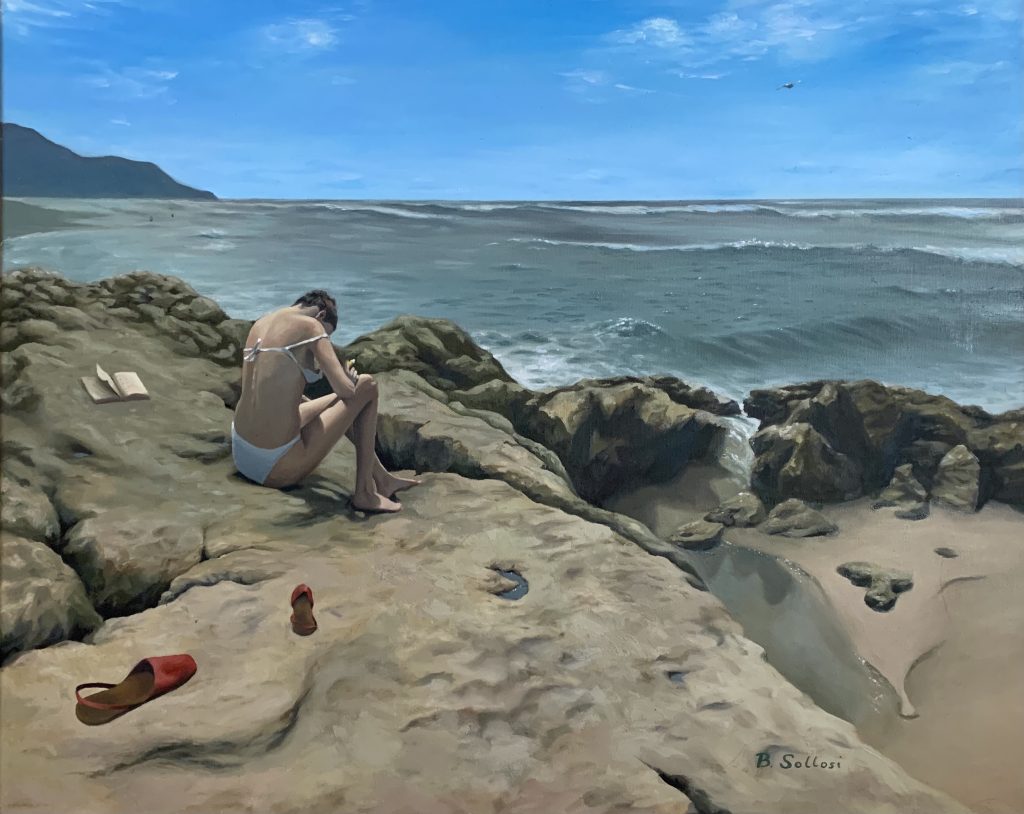 Cape Fear Community College Department of Fine and Performing Arts is proud to announce the 2022 CFCC Student Show. The juried exhibition is a showcase of artwork produced by currently enrolled students from across the college.
Deadline for submissions

Extended to March 21, 2022

Juror notification March 25, 2022
Juror: Aaron Wilcox Department Chair, Art & Art History, UNCW, Wilmington, NC
Exhibition April 8 through May 6, 2022 
Entry Guidelines:
Each student may submit up to 4 pieces to be considered for display.
Exterior measurements of single 2-D entries must not exceed 288 inches in overall circumference.
A series of works may be submitted as a single entry but may not exceed 32 square feet.
Works intended for wall display must be framed and wired for hanging. Exceptions will be made for work that is not framed as part of its design. These pieces must be submitted with display hardware along with detailed instructions for the method of its hanging.
Matted unframed work will not be accepted.
Wet or damaged works will not be accepted.
Sculptures and other three-dimensional works must be free standing and stable.
Large three-dimensional works may not exceed 84 inches in height and must be portable by 2 people.
Works may not be hung from the ceiling.
Eligibility:
All students enrolled at CFCC during the Spring Semester of 2021 through the Spring Semester of 2022 are eligible for entry into the show.
All submitted works must have been completed within the past 2 years.
It is not required that submitted artwork be created as part of a class assignment.
Works that have been previously displayed as part of the CFCC Annual Student Art Show are ineligible for submission.
Works must be original. Mass-produced or photocopies of originals are ineligible, with the exception of works in which copied or appropriated images are central to its design.
Categories for Submission:
Drawing
Painting
Printmaking
Photography
Ceramics
Metals and Jewelry
Sculpture
2D Design
Digital Media
Graphic Design/ Illustration
Awards: Awards for 1st, 2nd, & 3rd place will be given in each of the submission categories along with one award for Best in Show:
Important Dates:
February 21, 2022 through March 18, 2022 open submission dates 
February 21, 2022 Submission link open to students
March 21, 2022  Deadline for submission
March 25, 2022 Juror notification. The juror will announce his selections for the 2022 Student Art Show. All applicants will be notified by email. 
ENTRY RULES & REQUIREMENTS:
Instructions for Online Registration:
Scroll down to find registration form below.
Provide the following information as instructed:
– Your contact information
– Title/Media/Size/Date Completed/Category of Submission
– Image of artwork (You may submit two images per
artwork.) Click on the "Browse" button to upload images
from your computer.
Image Requirements:
Format- Image files must be in JPG format
Size: between 3 MB 
File Name: Files must be named as follows: your last name, category, entry number ( 1, 2, 3 or 4).
For multiple images of a single artwork follow the number with "a" or "b"
Example:
smithpainting1a.jpg
smithpainting1b.jpg
smithceramics2a.jpg
smithceramics2b.jpg
Click on the "Submit" button on the bottom of the page.
Submission may take several minutes depending on your internet access speed. Do not click the button multiple times or log off before upload is complete.
A confirmation prompt will be generated when submission has been successfully uploaded.
All submissions are due by March 21, 2022
Submissions are now closed.
---